BASEMENT CAVITY DRAINED WATERPROOFING SYSTEM
This is how the System 500 works.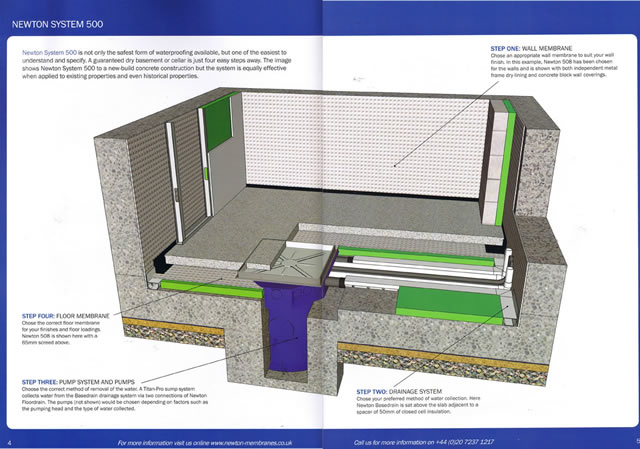 Click here to view a pdf of the above drawing.
See basement pump servicing case studies.
How we can help
Contact us for help with basement pump servicing and maintenance.
If you require any other help, our basement waterproofing team can provide you with all aspects of basement waterproofing.
Call Today
If you would like any advice, or would like an estimate for basement pump servicing or maintenance call 0207 523 5321.